Web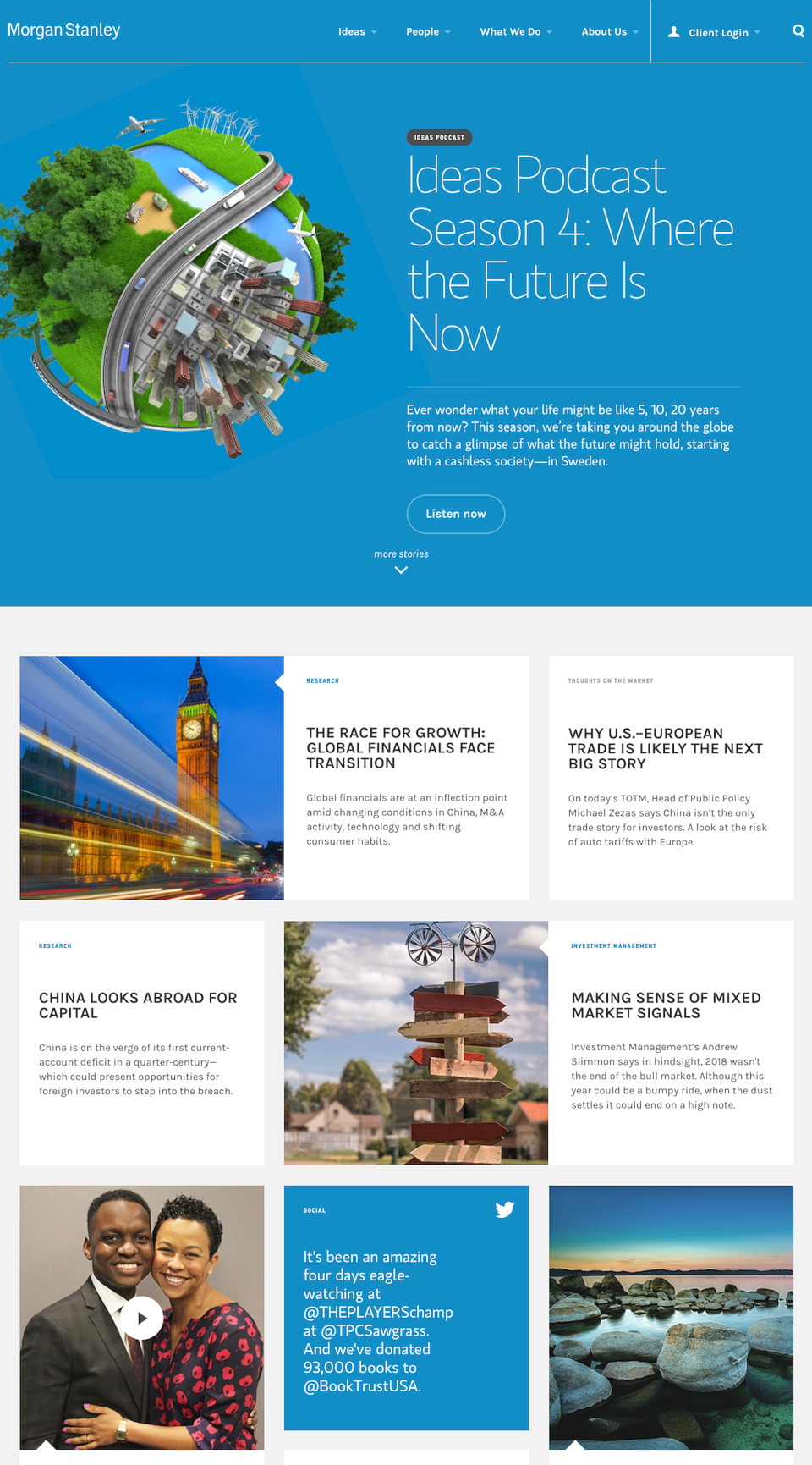 ENTERPRISE REDESIGN, MORGAN STANLEY (WEBBY AWARD): an update, featuring editorial content on the homepage.
ROLE: content lead responsible for performing a content audit and gap analysis against brand values, as well as in and out-of-category competitive analysis, to provide recommendations for the new site. Produced by Sapient Nitro. https://www.webbyawards.com/winners/2016/websites/general-website/financial-services-banking/morgan-stanley-website-redesign/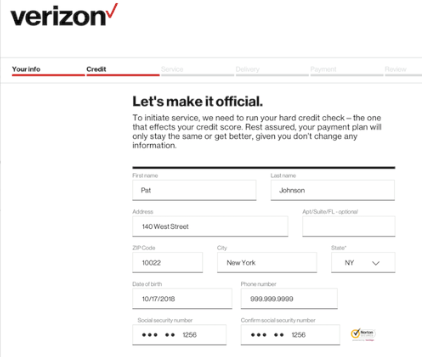 PURCHASE FLOW, VERIZON (DRAFT—more available upon request): an effort to humanize the process of buying a phone on verizonwireless.com with language that is clear, empathetic, and a bit playful.
ROLE: UX writer responsible for all interface copy.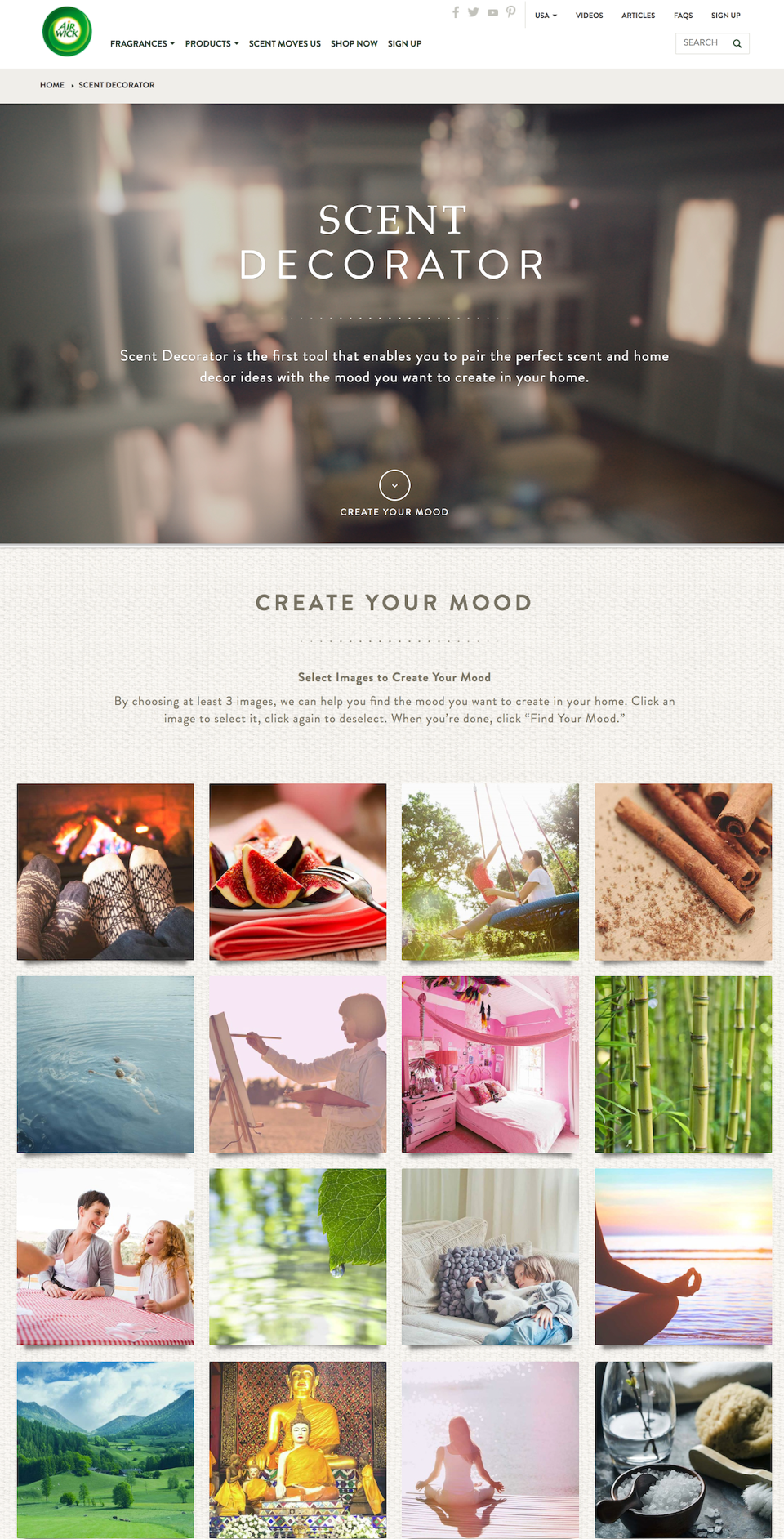 SCENT DECORATOR, AIRWICK (LANDING PAGE): an online interactive tool, in effort to elevate the brand to home décor status. It offers photographs as a means to discover "scent moods" for the home.
ROLE: content lead responsible for absorbing scientific research about scent's connection to emotions, then creating a taxonomy, curation model, as well as UX writing and a visual/copy style guide, based on the research findings. Produced by Droga5 for Air Wick. PUNDITRY: https://www.forbes.com/sites/patrickhanlon/2015/04/20/branding-with-your-eyes-closed/#4b742692688e https://lbbonline.com/news/droga5-nys-air-wick-scent-decorator-matches-your-mood-for-your-home/

CATEGORY DETAIL PAGE, SCENT DECORATOR:
ROLE: UX writer on 10 scent category detail pages, responsible for all titles, section, and category definitions, as well as mapping of photos, home décor tips, and DIY projects to those categories.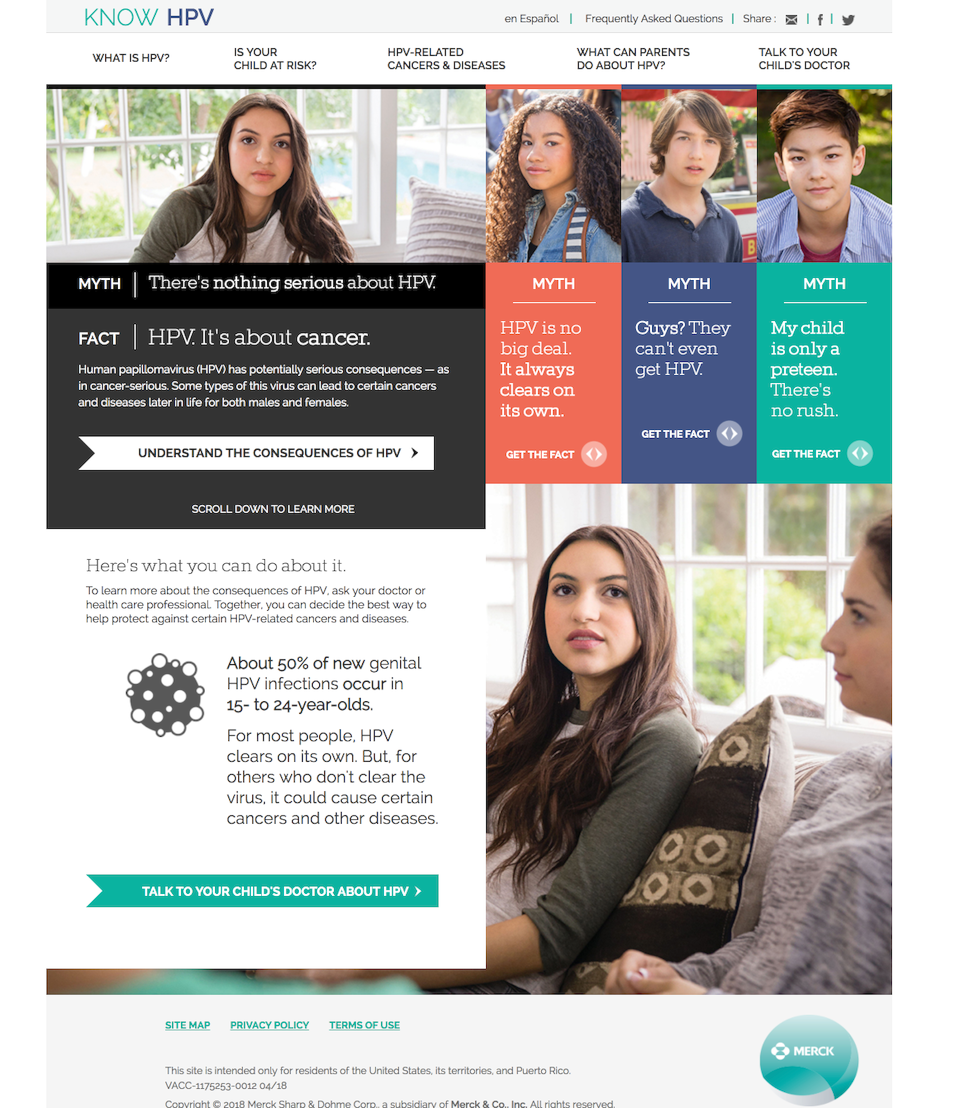 UNBRANDED HPV SITE, MERCK: an educational site about the HPV. There is no mention of Merck's vaccine, only facts and statistics about the virus.
ROLE: content lead responsible for the site's taxonomy, content matrix, and UX writing of section titles.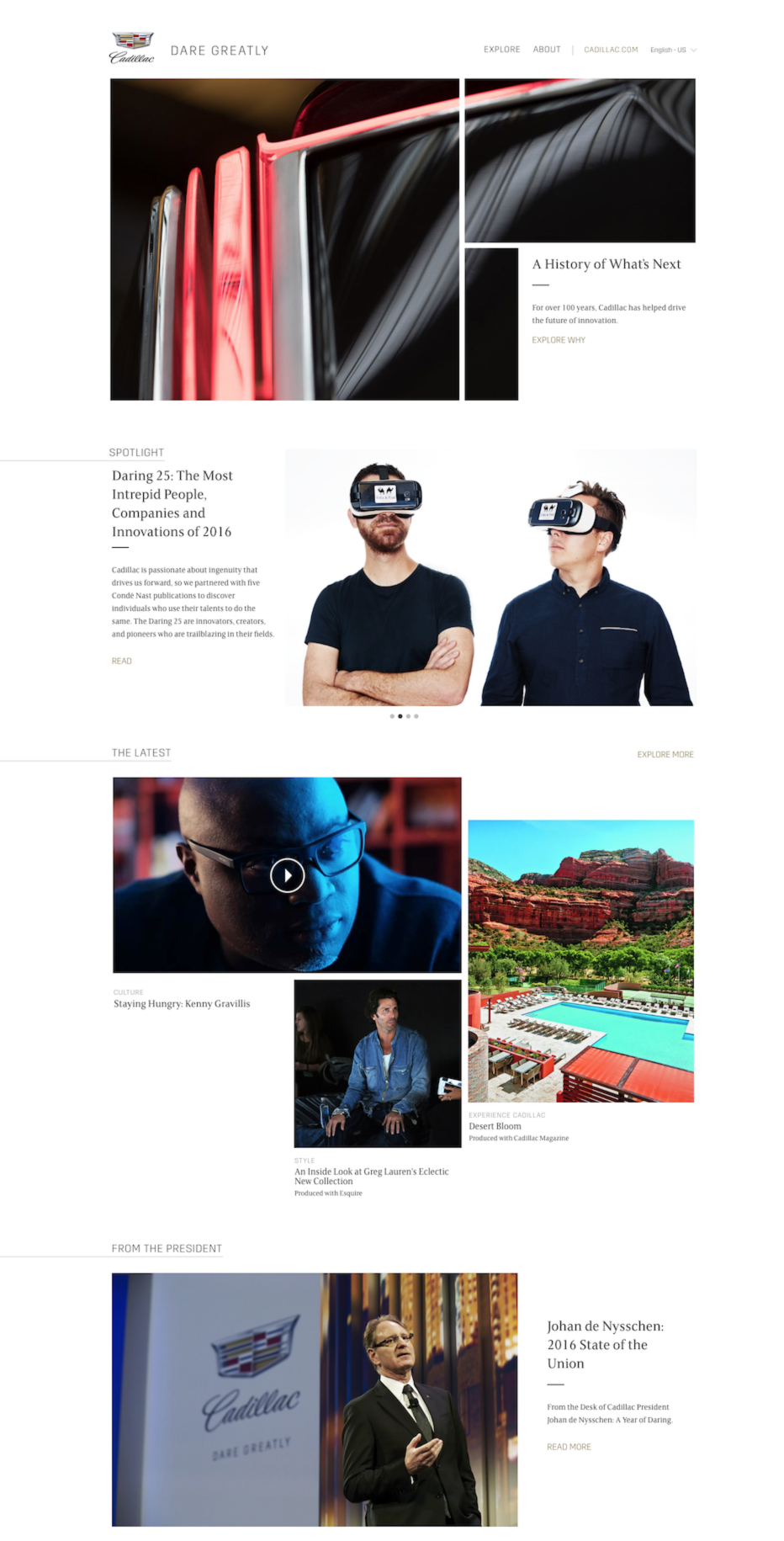 EDITORIAL SITE, CADILLAC (NATIVE ADVERTISING AWARD): an editorial site, in effort to modernize the brand, where pieces about progressive culture from Condé Nast and Hearst properties, live alongside branded automotive content.
ROLE: content lead responsible for auditing existing Condé Nast and Hearst lifestyle content, sponsored by Cadillac, creating site's taxonomy, curation model, and editorial calendar. Produced by Publicis North America's New York office. https://www.nativeadvertising.com/announcing-the-winners-of-the-2016-native-creatives-awards/
YOUR DRIVING EXPERIENCE, MICHELIN: an interactive experience that aims to change the way people shop for tires by asking them to "choose the driving experience they want."
ROLE: content lead responsible absorbing research about driver types and the "feel" of tires, then creating a taxonomy and nomenclature based on the findings. Produced by Infusion (now Avanade).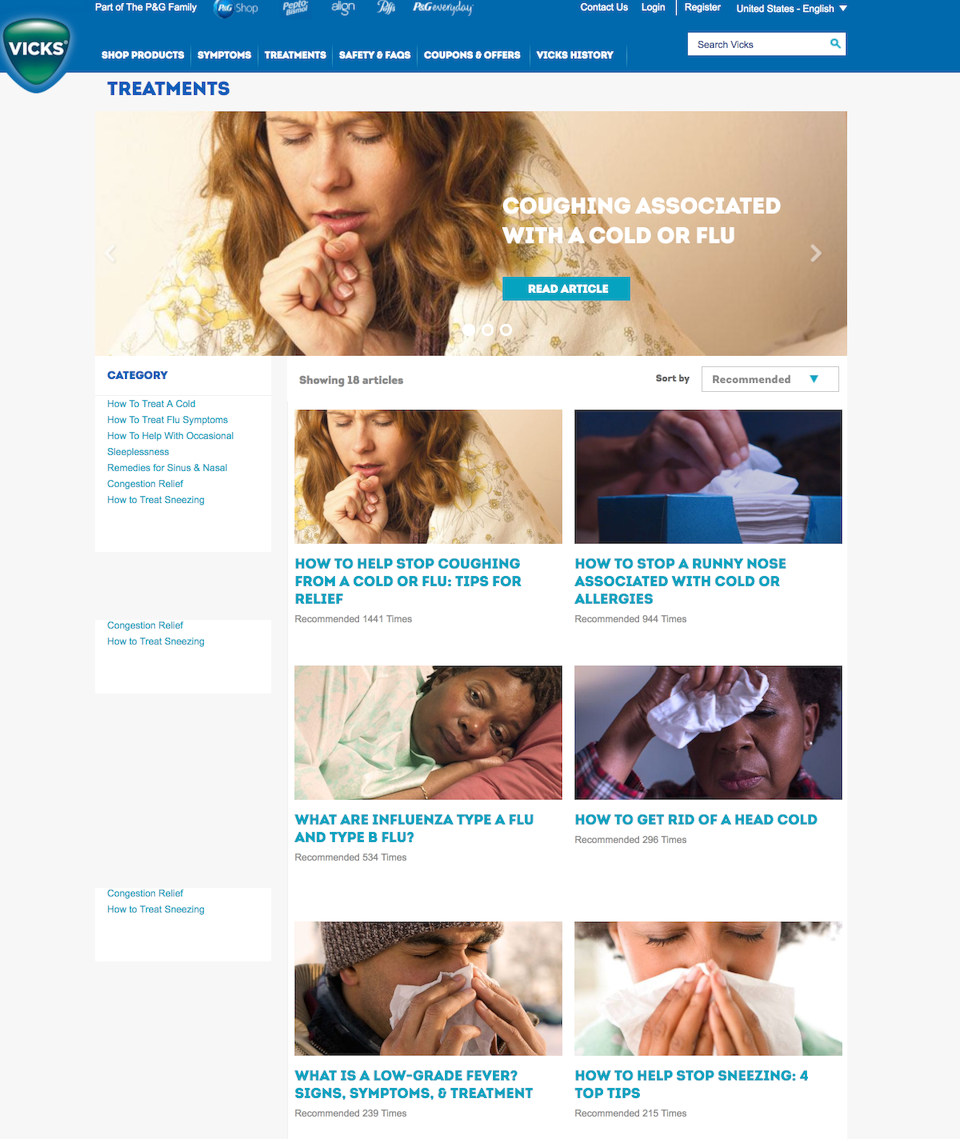 TREATMENTS PAGE, VICKS, P&G: an educational page covering treatments for ailments Vicks can helps alleviate.
ROLE: UX writing of article titles and CTAs.